Standards & Resources
MISMO standards provide a common language for exchanging data and information across the mortgage finance industry. MISMO has residential mortgage, commercial mortgage and eMortgage/digital standards available along with a wide variety of additional guides, tools and other resources to support and accelerate the implementation process. MISMO standards are accepted and deployed by every type of entity involved in creating mortgages, and they are required by most regulators, housing agencies and the GSEs that participate in the industry. Use of MISMO's standards has been found to lower per loan costs, improve margins, reduce errors and speed up the loan process by reducing manual, paper-based processes while creating cost savings for the consumer.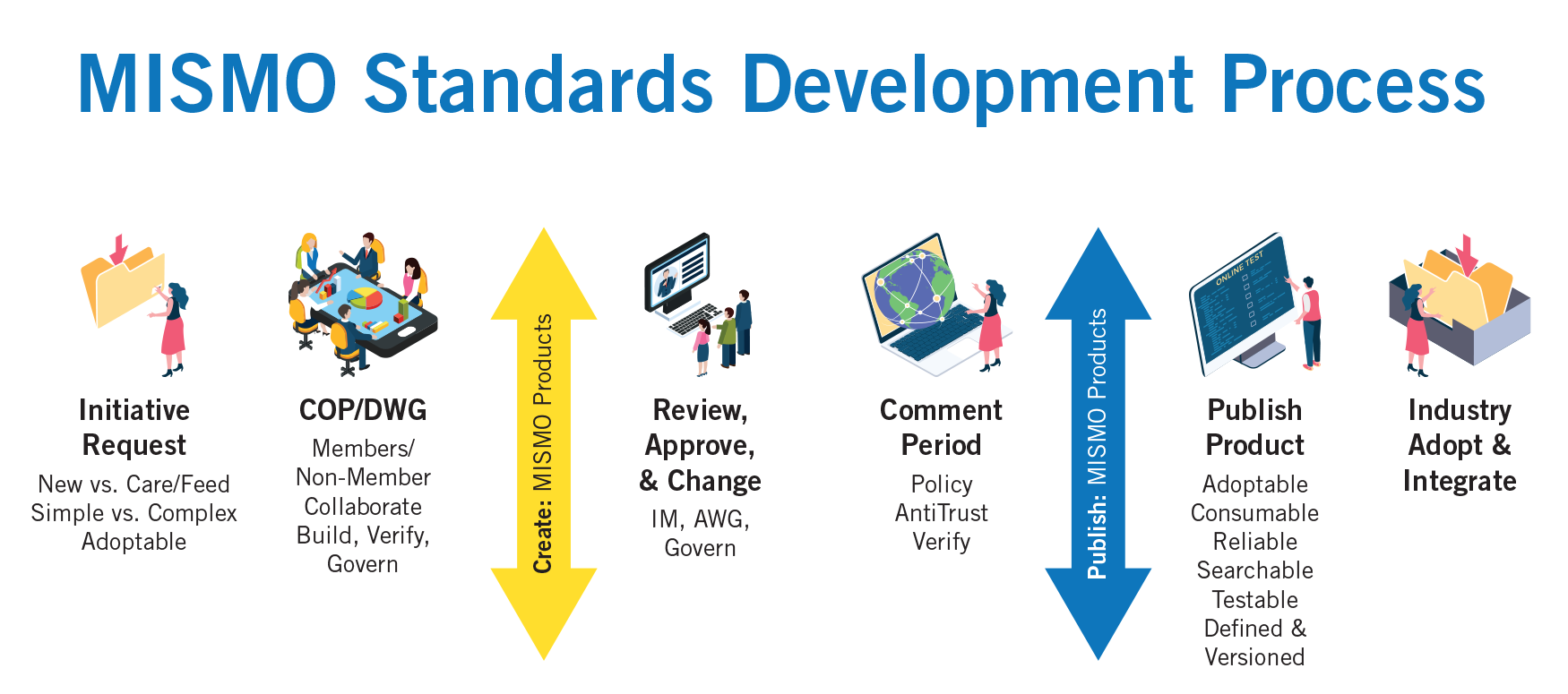 MISMO standards are grounded in an open process to develop, promote and maintain voluntary consensus-based standards that allow participants in the mortgage industry such as mortgage lenders, investors in real estate and mortgages, servicers, industry vendors, borrowers and other parties to exchange information and more securely, efficiently and economically.
Be sure to take a few minutes to get familiar with the available resources by exploring the information to your left. These resources are here to help you with your MISMO implementation. Contact us at [email protected] if you have questions.