MISMO Annual Report
The MISMO Annual Report outlines MISMO's progress toward creating essential standards designed to solve key business challenges. Click here to learn more about MISMO's impact, achievements, certifications, growth, and our success in 2022.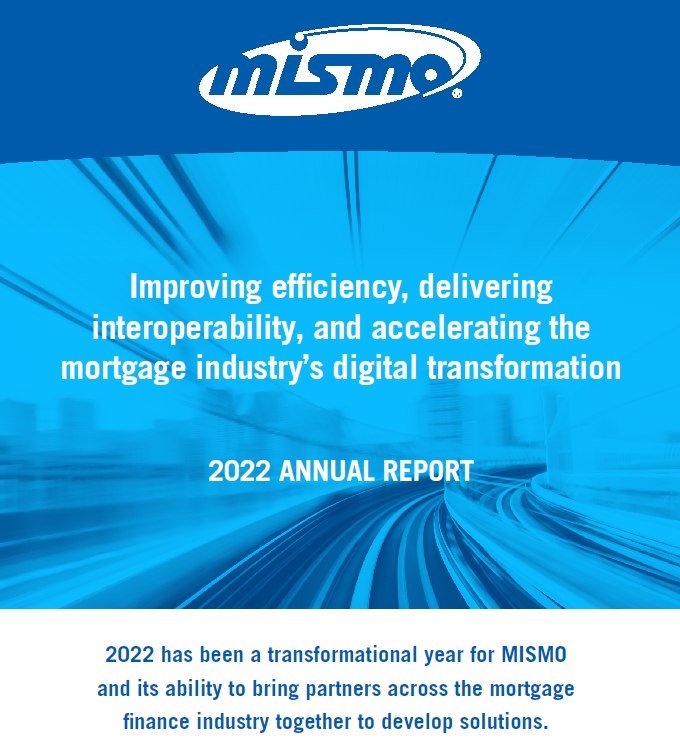 MISMO's unique ability to bring the industry together to collaborate is generating important results.

These MISMO Accomplishments are made possible due to lender support of the MISMO Innovation Investment Fee.